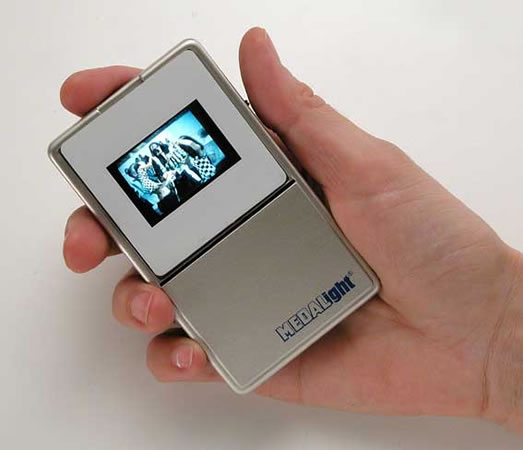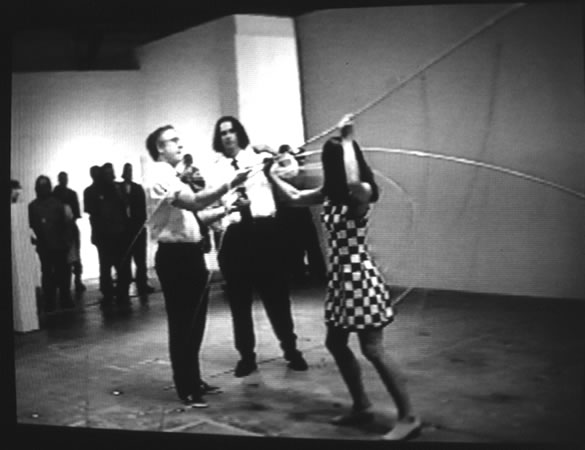 CI FACCIAMO IN QUATTRO PER SERVIRVI MEGLIO
WE DO OUR BEST TO SERVE YOU BETTER
A video was shooting during the performance at the Santa Monica Museum of Art in
1995 when the artist and three assistants were building a repositionable sculpture
made up with giant yellow rods, for the Actin Station show curated by Sue Spaid. Almost 10 years later,the artist was shooting slides from
the video. Because the camera was set in over-exposure mode,the yellow rods
were vanished in the resulting slides. In the final images you may see only people
running around with no apparent reason.
Durante la performance di apertura per la mostra Action Station al Santa Monica
Museum of Art nel 1995 fu girato un video, mentre l'artista con tre assistenti
costruiva una scultura riposizionabile con giganti tubi flessibili gialli.
Dieci anni dopo, l'artista ha fotografato il video con una macchina fotografica
in posizione sovraesposta. Il risultato sono delle diapositive in cui le barre gialle
sono scomparse; si vedono persone che si affannano in movimenti che risultano
incomprensibili, poichè la costruzione non si vede più.
http://we-make-money-not-art.com/archives/2006/11/artissima-the-p.php#.UoJWBPlWydl